Boat​Hud
Sailing fast in style!
A Fabric mod that adds a HUD specifically for boating.
This HUD was designed more for boat racing, but it should be 100% usable for casual boating around water. Configuration is done through Mod Menu. Displayed info includes: speed, drift angle, acceleration, and inputs. I took a bit of inspiration from the F1 games. :) Pls don't sue EA
This mod is the pride of software engineering for me! Its pre-release life followed a very quick and by-the-book development cycle: a vision, a concept, rapid prototyping, and polishing for release all under two weeks.
Additional Information
HUD Details: A reference sheet is included: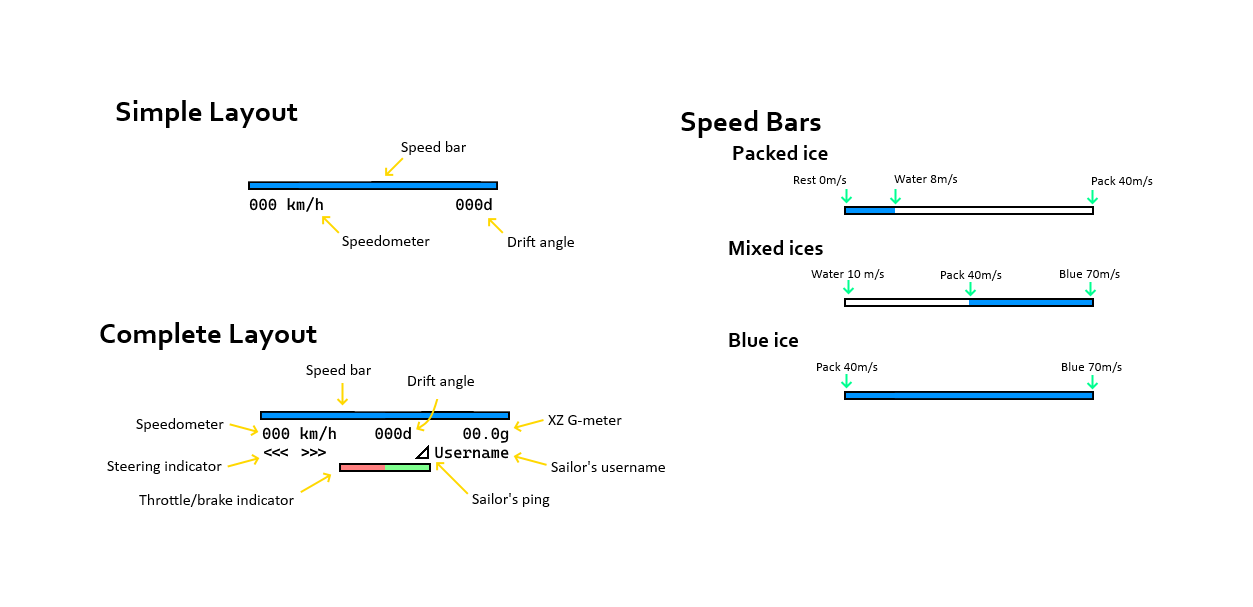 Regarding Quilt & Fabric: Boat​Hud will support Quilt once I'm comfortable with porting mods to it. Fabric support will secondary, and may be dropped.
Known Bugs
#1 - Chat isn't rendered correctly behind the HUD: When there are chat lines that go up enough that it would render behind any HUD text, it is instead drawn glitchy and incorrectly, where the chat keeps its greyed color but is drawn in front of the HUD.
Requirements
Links